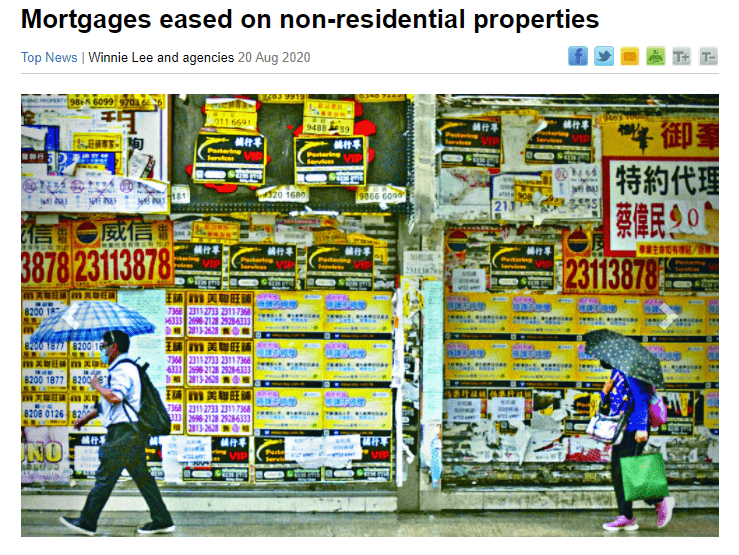 Pandemic-beleaguered non-residential properties were given a mortgage break yesterday amid falling prices and transactions.
The Hong Kong Monetary Authority relaxed the loan-to-value ratio caps for mortgage loans on non-residential property by 10 percentage points, from 40 percent to 50 percent.
It was the first relaxation for 7 years. The previous limit on commercial mortgages was lowered to 40 percent in 2013.
"With business confidence continuing to be affected by the Covid-19 pandemic and the rising geopolitical tensions, non-residential property markets are likely to remain under pressure," the HKMA said in a statement late yesterday.
It is appropriate to ease the mortgage measures for non-residential properties in the current environment, it added.
The adjustment takes effect from today.
These measures are not intended to apply to credit facilities secured by properties for the purpose of financing the business operations of corporates, as these facilities are subject to a set of comprehensive credit underwriting standards and regular credit reviews by authorized institutions, the HKMA said.
However, it has yet to relax the mortgage loan cap for residential property.
But economist Andy Kwan Cheuk-chiu, director of ACE Centre for Business and Economic Research, doubts that this can stimulate the market as the demand for office space and retail space has decreased because of Sino-US tension and more people working from home and doing online shopping.
Data from the Land Registry and Midland shows the number of registered non-residential property transactions was down 37 percent in the first seven months.
Retail shop owners are feeling the pinch too.
Rents in Causeway Bay, one of the most popular shopping districts, were down by more than a third in the first six months of the year, data from Cushman & Wakefield revealed.
JLL said the vacancy rate of commercial property in Central was 5.6 percent in June.
Market talk said that a building at 182 Nathan Road in Tsim Sha Tsui rented by Tang Shing-bor's family has fallen into arrears with rent since October last year, involving HK$12 million.
CBRE expects office, retail and industrial rents to remain on the fall in the rest of 2020.
Source: The Standard (2020.08.20)
---
Enquiry hotline: 28366121/28366183
---
---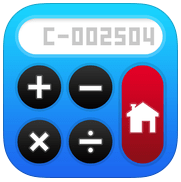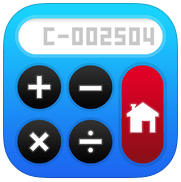 RicaMortgage Pro APP provides one stop mortgage support, tools and services to help you find out which mortgage loans that best suits your financial situation.
IOS user: http://apple.co/1Nbxhzo
Android user: http://bit.ly/1IJhbJb